Your store will not only look great, but will also build tremendous credibility.
Prestige is a beautiful Magento template with wonderful details. This is an elegant design suitable for a gourmet shop, chocolate store, gift store, or any luxury goods store
This Magento template comes with a bonus OnePage Checkout (worth $169) and a bonus ShippingPrice Calculator (worth $30)!
The template comes with a big package of features and widgets, OnePage Checkout extension, shipping price calculator,image sliders and much more.
Attention to detail really makes this theme prestigious.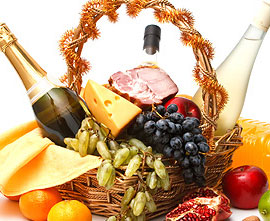 The main idea behind this template was to create a very elegant, beautiful looking and easy-to-modify theme.
Page Templates
Testimonials page, news page, full-width page, 2-columns left page, 2-columns right page, 3 columns page.
OnePage Checkout Magento Extension
A extremely useful and flexible checkout extension for your store. OnePageCheckout highly simplifies the checkout process on your Magento website. The extension is easy to install and manage.
When users click 'Checkout' button in their shopping cart, they can immediately see cart items and form with necessary fields.
Shipping Price Calculator Magento Extension
The Shipping Calculator is the tool to determine shipping rates live on product page. Compatible for different shipping methods with their associated costs.
Free Magento Extensions
We have applied unique style for several extensions: Custom Mageno Menu, EasyTabs, Quick Feedback and AW blog.
Custom Magento Menu
With Our Custom Menu extension, you have flexible menu configuration functionality! Multi-column dropdown menu would perfectly suit a store with average amount of categories. When you might easily display all categories at once.
Free EasyTabs Magento extension
Using tabs just makes a lot of sense. Therefore a lot of stores have tabbed product description and you can throw EasyTabs into the mix for some useful Magento extensions.
Free AW Blog Magento extension
The Blog extension gives you a noteworthy opportunity to communicate with your regular customers and casual visitors.
Free Quick Contact Magento extension
Users can complete a basic set of fields to quick contact you.
Additional modules/features: chat support button, testimonials block, most popular block, banner slider, home page products, payments and company info footer block.
Because there are so many custom extensions, page templates, unique sidebars, and a custom menu, it can be molded into whatever kind of site the user wants.